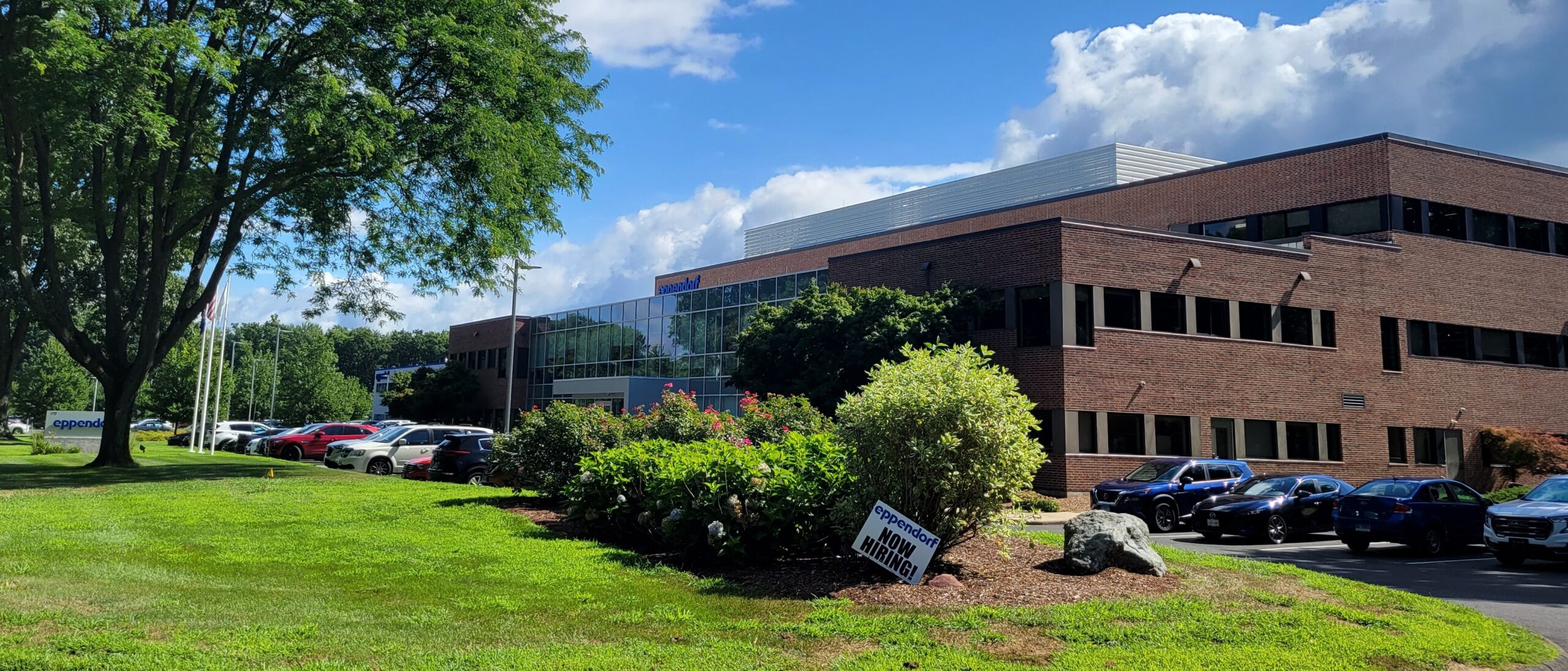 Dzen Commercial Roofing LLC has been providing commercial roofing repair of low slope and flat roofs throughout the state of Connecticut for more than 40 years. If your commercial roof is leaking, repairs should be made right away. Any delay could make the damage worse. In addition to structural damage, leaks can destroy spaces and property that lie below. They can also invite serious problems like mold which can incur the added cost of remediation. Dzen Commercial Roofing will respond to locate your leak and make an assessment of the problem. In addition to providing you a quick and reasonable estimate of the problem your estimator will guide you through your options for repair or replacement of roof. We are expereince with EPDM, TPO, PVC and built up roof.
Dzen Sheet Metal Contractors Inc. roofing is capable of fabricating gutters, down spouts, flashings, coping caps, metal edging, fascias, corneas and the various roof accessories. Our in-house fabrication enhances our ability to adapt to our customers needs.
Architectural Sheet Metal
We offer a variety of sheet metal roofing systems including standing seam and flat seam. These systems are fabricated from copper, aluminum pre-finished steel, and other sheetmetal prodcuts.
We are capable of fabricating gutters, down spouts, flashings, coping caps, metal edging, fascias, cornias and the various roof accessories. 
Roof Preventative Program
Starting a roof preventative program ensures that your roof will last as long as possible. Addressing minor issues before they become expensive problems is not only cost effective but it can ensure the safety of your employees, tenants and property. Dzen Roofing can set up a maintenance program for your roof. Recommended twice a year and after significant weather events, we help you prevent leaks by having roof surfaces inspected, reinforcing compromised penetrations, cleaning roof drains, repairing defects and seams and removing debris.
Dzen Commercial Roofing offers a complete line of services from residential low slope roofing to major commercial and industrial work. We also have our own sheet metal shop where we can fabricate flashing, metal edging, gutters and other various roof accessories. We look forward to providing you with our knowledgeable services in a professional and couteous manner.
GAF
Johns Manville
Firestone
EPDM (RUBBER), PVC, TPO Roofing
Carlisle Perfect 10 Applicator
Versico
Johns Manville
Firestone
GAF
Johns Manville
Firestone
ATAS
Firestone Una-Clad
Everlast
Drexel Standing Seam
BECOME ONE OF OUR SATISFIED CUSTOMERS!
We've provided our roofing services to:
Advanced Property Management
Aero Gear Inc.
Allied Printing Services Inc.
Amcap Copaco II LLC.
Andrew Ansaldi Company
Army & Navy Club
Assumption Church
Avon Public Schools
Battistons
Central Property Services
Condo Realty
Connecticut Lighting Centers
Conyers Commercial Center LLC
Dublado Realty
Dunkin Donuts
East Catholic High School
East Hartford Housing Authority
East Hartford Public Schools
East Windsor Board of Ed
Elite Property Management
Ellington Board of Education
Ellington Volunteer Fire Dept.
Enhanced Management
Equity Management
Figure Eight Properties
Geissler's Supermarket
Glastonbury Public Schools
Gould & Associates
Hoffman Auto Group
House of Restoration Church
Jeff Louis Associates LLC
M.J Neiditz & Company, Inc.
Manchester Fire Department
Mattern Construction Inc
McDonalds
MINA FOODS INC
Mobis Parts America LLC
Naro Realty
Northeast Retail
Olender's Inc.
Orlando Annulli & Sons, Inc.
OSF Flavors
PDS Engineering & Construction
Plimpton & Hills Corporation
QCells
RED Technologies LLC
Residential Management Corporation
Saver's Bank
Scared Heart Parish Corp (St Joseph)
Sentry Management
So Windsor Board of Education
So.Windsor Fire Dept
South Windsor Realty
St James School
St Luke Church
St Martha Parish Corporation
Stafford Public Schools
Subway
Sun Industrial Inc.
Taco Bell
Town of Canton
Town of Colchester
Town of Cromwell
Town of East Hartford
Town of East Windsor
Town of Ellington
Town of Glastonbury
Town of Hebron
Town of Lebanon
Town of Marlborough
Town of Plainville
Town of Portland
Town of Salem
Town of South Windsor
Town of Stafford
Town of Suffield
Town of Windsor
Unitex
Vernon Circle Partners LLC
Vernon Housing Authority
Wethersfield Public Schools
White & Katzman Management
What Our Customers Are Saying
"I hired DZEN roofing to install my commercial flat roof system, first off amazing customer service and helped me through the entire process. The work was quality, time efficient and in general a great team to work with. Would recommend to anybody!!!"
"Dzen put a new flat roof over the family room of my house to replace the old flat roof that was there. It looks great and they were great to work with. Picked them over a couple of other contractors. They fixed improper work that had been done by previous contractors and improved functionality of the rain gutter system. Very happy with them, would recommend to anyone."

DZEN COMMERCIAL ROOFING LLC
HIC.0625090
DZEN SHEET METAL CONTRACTORS, INC.
 HIC.0576765